Rock Cut State Park:
Chiseled out of the state's far northern region is Rock Cut State Park in Winnebago County. Nearby are other "rocky" landmarks - the mighty Rock River and the place where wagons once forded it, Rockford. It's an area of rolling plains, interesting history and a wide variety of recreational opportunities.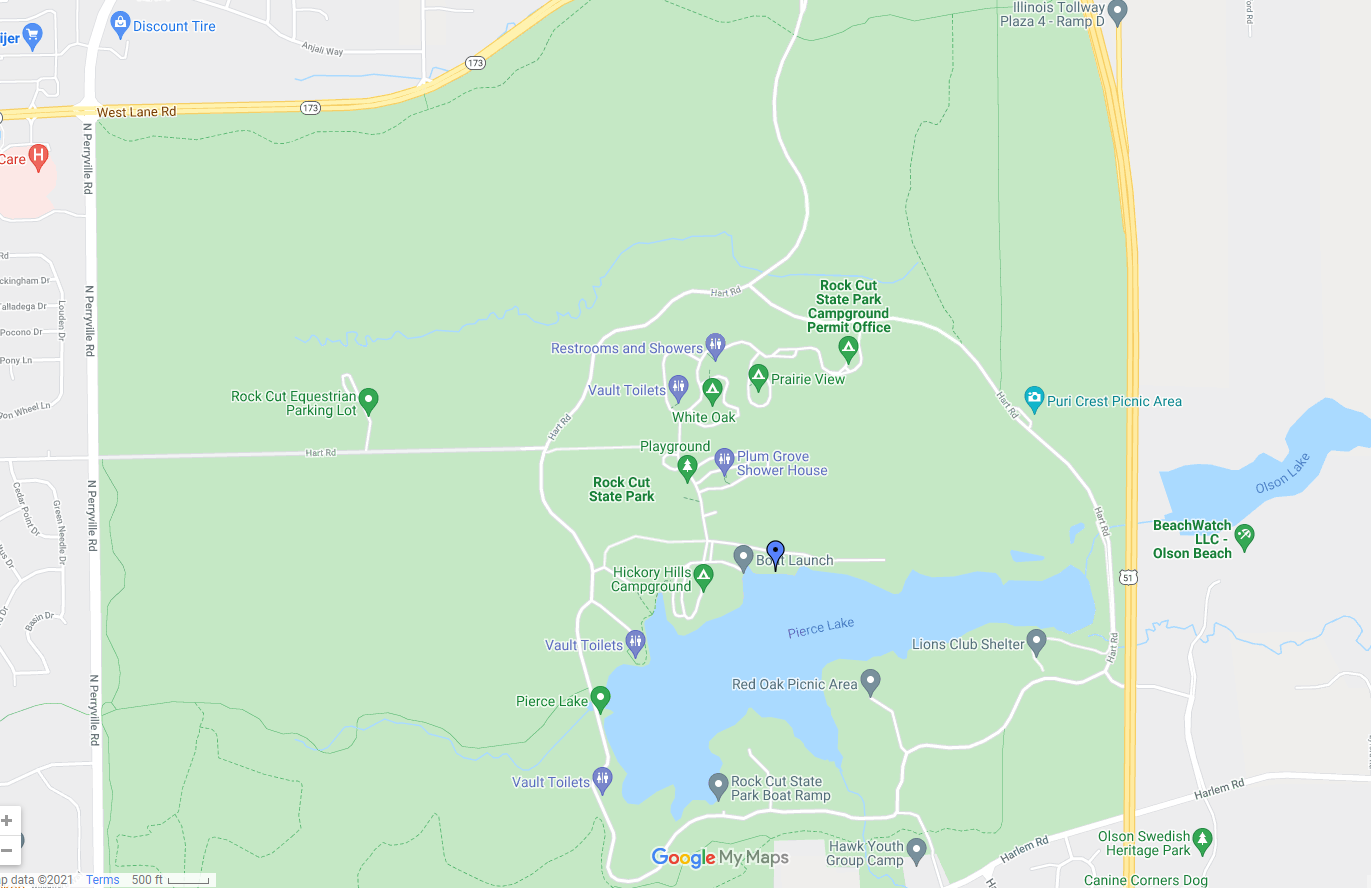 Rock Cut's 3,092 acres include two lakes: Pierce Lake, with 162 acres, and Olson Lake with 50 acres offer a retreat for people wanting to fish, ice fish or ice skate. The park'​s hiking trails, horseback riding trails and cross-country skiing and wildlife watching, as well as seasonal hunting programs, make it a year round recreation destination. The beautiful campground has 270 premium campsites, a rustic cabin, a youth group camp and shelters, with reservations available through ExploreMoreIL.
Rock Cut is home to abundant wildlife with waterfowl, deer, fox, muskrat, woodchuck and beaver, opossum, raccoon and both gray and fox squirrel. Over 100 types of wildflowers offer a showy display each spring and summer, while hardwood trees dazzle visitors each fall.
Rock Cut State Park. State of Illinois Main Site. (n.d.). Retrieved January 3, 2022, from https://www2.illinois.gov/dnr/Parks/Pages/RockCut.aspx