Between micro-apartments, tiny homes, and even #vanlife, the real estate industry is taking the saying "less is more" to previously unknown levels. And while we can all get behind the idea of streamlining your life and shedding possessions that no longer meet your needs.
The good news is that as we've become increasingly obsessed with small living spaces, we've also discovered (or recovered) strategies to maximize what you've got. Whether you already live in a small space, you're downsizing, or you just want to be more efficient with the space you have, these tips will help you achieve your miniature-lifestyle dreams.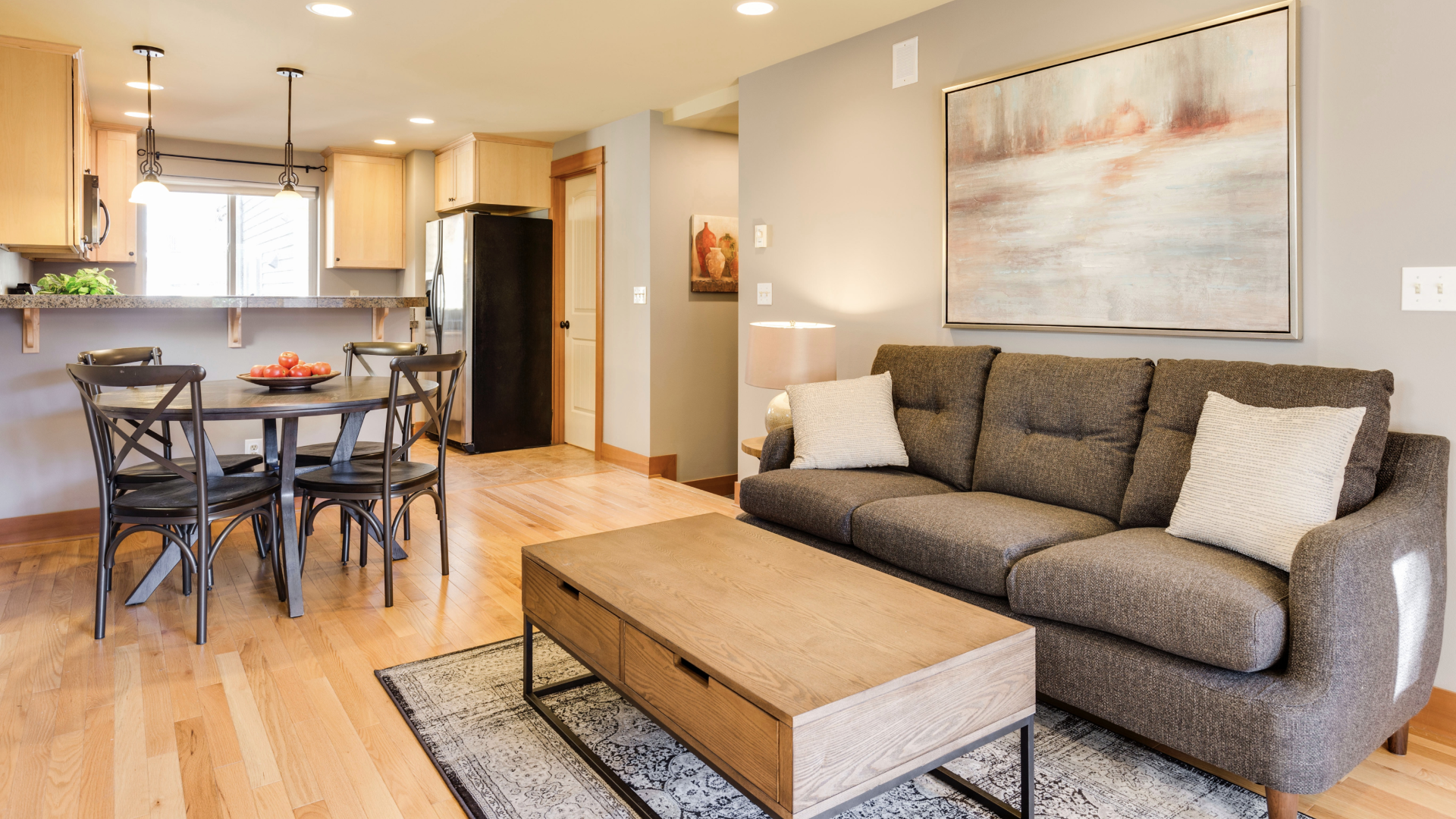 Look high and low
As humans, we're socialized to see what's in front of us -- and little else. Ask any hide-and-seek champion and you'll learn that there's a whole world of possibilities both above our line of sight and below it, where we rarely glance.
Take a walk through your living space and pay special attention to space above your head toward the ceiling and space below your knees toward the floor. If you've got high ceilings, you might find a ton of new opportunities for shelving or other storage options.
Make sure you're focusing on "unusual" spots, too -- like under the stairs, for example. We're not suggesting you turn that space beneath the stairs into a bedroom, but it's certainly possible that when you bypassed the stairs, you also neglected the perfect space to store out-of-season clothing items.
Consider your furniture while you're examining your place from floor to ceiling. If space is at a premium, then you'll want to find dining room seating (for example) that tucks completely under the table when you're finished.
One great way to make your space look larger-than-real-life is to arrange all of your seating lower to the ground. Instead of a couch in the living room, you might consider a futon that folds into a bed -- or maybe even just some big, comfortable cushions that can be stacked in a corner when you're not lounging or entertaining guests.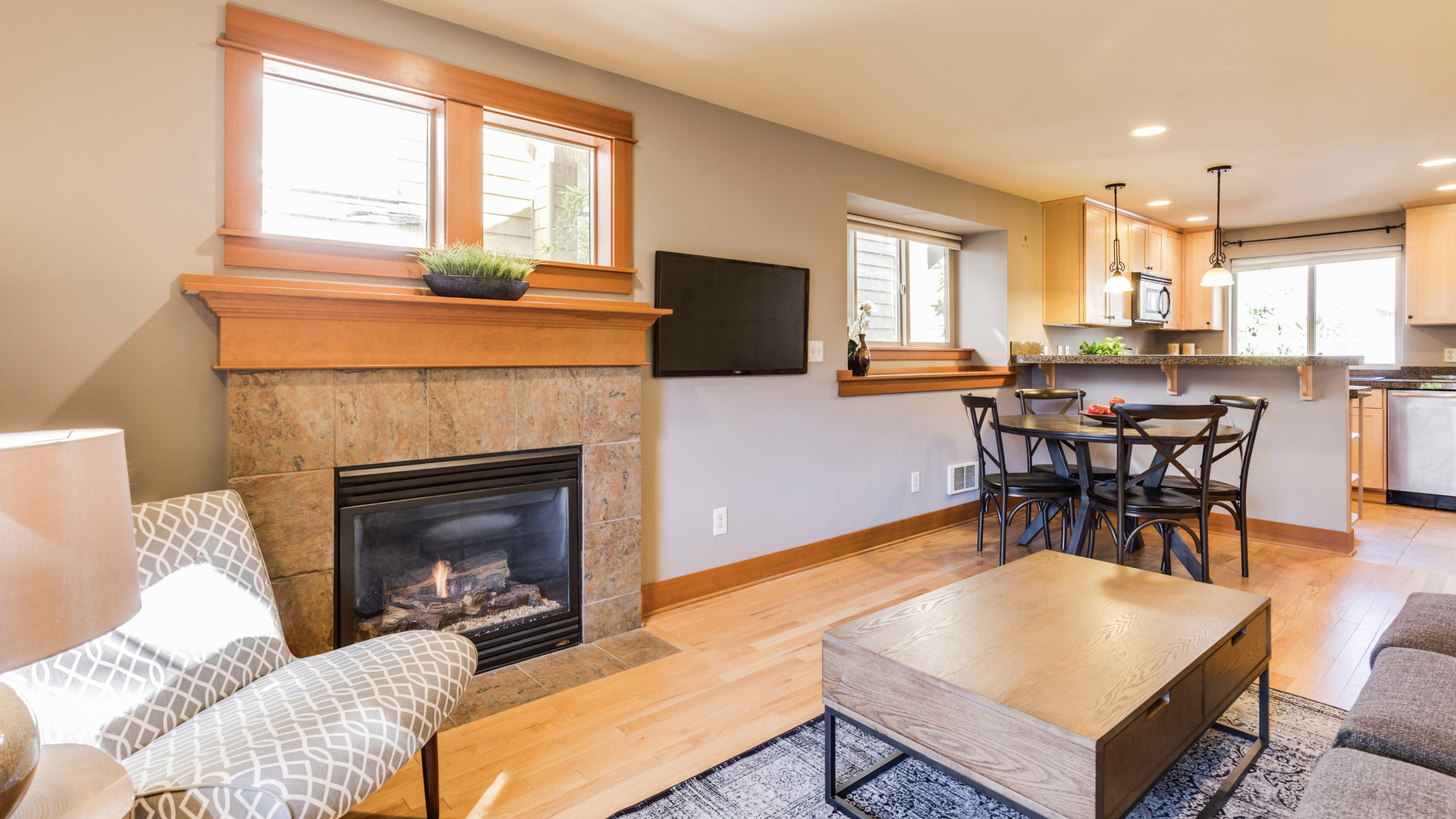 Transparency is key
One of the essential problems with living in a small space is that a "traditional" home is very much divided up by function.
You sleep in the bedroom, cook in the kitchen, work in the office, and relax in the living area -- all of which are divided up by walls.
Smaller living quarters often try to replicate a traditional home, but if you're living in a tiny space, then you might not want walls dividing everything up … and even if you do, maybe a permanent wall of brick and mortar is the wrong move.
Glass doors and walls can functionally separate your space for living without sacrificing any of your line-of-sight vision, giving the illusion of plenty of room even in a smaller home.
If you'd like to actually block off space physically and visually, then hanging a curtain that you can fling open or draw closed can be a nice way to create a "room" within a room -- without the walls.
Mirror, mirror
Hotel designers know this trick (and you won't be able to unsee it now that we've told you about it): Hang a large mirror across one wall to give the illusion of twice the space.
When you arrange lights around or in front of the mirror, you're also brightening the room up significantly.
You can hang the mirror above a couch or a bed, or on the back of a door, very easily. And you can even find mirrored tile these days, so if you love the look of subway tile and also would like to take advantage of some mirroring in your bathroom or kitchen, then you can even consider a mirrored backsplash in one (or both) of those spots to capture light and brighten the room.

Work those walls (and ceilings)
Now that you've walked through your home with an eye toward the sky, you probably know where you are missing an opportunity to maximize your space.
Could you replace your kitchen light with a version that includes a rack for pots and pans, for example, freeing up some cabinet space below?
Are you parking your bicycle in the hallway when you could install a couple of hooks and hang it up?
Is there space to add a bookshelf or three for storing rarely used items? (Or books?!)
You might find there's space above your kitchen cabinets where you can park small appliances that you don't use very often, or maybe there are corners throughout your living space where you could install a shelf and use it. Remember: Your floor is just one surface; you can create many more if you need to.
Stackable (or stashable) appliances
Yes, you can have a washer-dryer in your small abode -- but it's probably best if you choose a set that stacks to help save some floor space.
Appliance manufacturers have been paying attention to the micro-trend, and they've been building products for smaller spaces that work just as well as their full-size counterparts.
Before decking out your diminutive dwelling, do some research on what appliances are available and consider whether they would work for you and your lifestyle.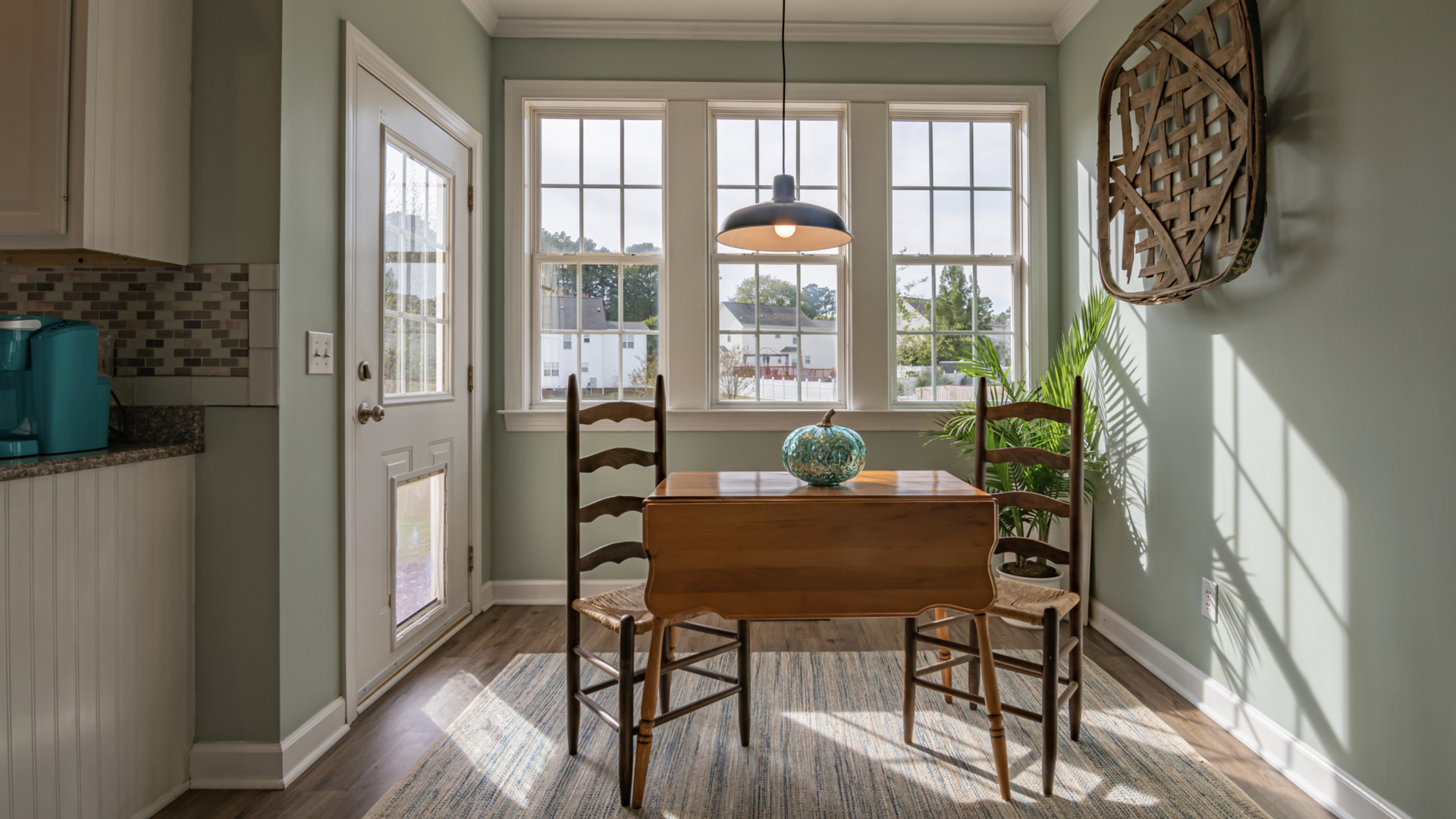 Elevate your furniture
Lifting up your furniture just a few inches can expose treasure troves of storage space. If you've got a traditional bed or sofa and need to maximize your storage surface area, then consider getting some risers for either piece of furniture and investing in some low boxes or other storage containers that you can slide underneath.
Make your outdoors great
Maybe that space between your walls is officially "tiny" -- but if you've got the ability to spread yourself around outside, then consider turning your deck or yard into a bonafide living space.
Patio furniture and hammocks can help you create a dining or lounge space outside, complete with furniture, and if you have room for a grill outside (and the weather is nice enough year-round), then you might even be able to turn your out-of-doors into a kitchen of sorts.
And storage shed outside can solve a lot of your storage problems, too, from out-of-season clothing to recreational equipment.
Keeping the lawn mowed and your flowerbeds blooming can also go a long way toward making your home feel serene instead of cluttered and overstuffed with "stuff." If you maintain the outside of your home, it will invite you to relax just as effectively as a king-sized feather bed with fluffy white pillows or leather sectional in front of a television.